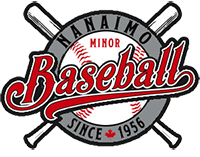 NMBA WINTER BALL
PRIMARY FOCUS
The program is designed to improve overall athletic ability with a focus on baseball related skills and fundamentals. 
SECONDARY FOCUS
Improve baseball IQ and keep players engaged while having some fun competing in baseball related games.

COACHES
NMBA's Head of Player/Coach Development Nick Holmes teaches from a progressive growth mindset and understands the importance of individuality in a team sport. 
NMBA volunteer and paid coaches will be assisting in each division practice plan with the goal of improving their overall coaching abilities as well. 
Our Spring and Summer Competitive team coaches will be selected by December 1, 2019 in order to observe and evaluate players interested in trying out in March

Our Mission:
Have Fun.Get Better.Come Back.
Players will learn at their own pace with emphasis on getting it right, not getting it right now.
We will incorporate mental and visual training along with physical training to include:
Running, throwing, hitting and fielding


Defensive positioning 

Situational Hitting

Game strategy
Pee Wee AA, Bantam AAA and Midget AAA evaluations are to be announced. 
*Players interested in trying out for these teams are encouraged to attend as many of the winter sessions as possible. The coaches that select these teams will be evaluating throughout the Winter Program.