Register
2018 VIU WINTER CAMP Baseball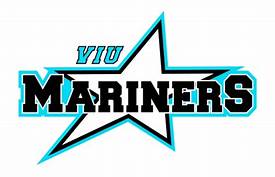 VIU WINTER TRAINING CAMP
LOCATION:
The Centennial Building at Beban Park
2300 Bowen Rd, Nanaimo, BC V9T 3K7
MAIN FOCUS:
To assist player development and enhance skill set through progression from a growth mindset in a fun and informative way.
SESSION ONE FOCUS: (Limited throwing)
Teaching the fundamentals of hitting and fielding and challenging players to improve physically and mentally.
SESSION TWO FOCUS:
Preparation for the upcoming season, with time being spent on overcoming challenges and adversity that will be encountered in season.
*Pitching fundamentals will also be reviewed during the second session.
BONUS:
Weekly competitions where players can challenge themselves and each other to earn prizes in various skill categories!
Head Coaches
Coach Nick Salahub - Head Coach - VIU Mariners, Lead Instructor - Dover Baseball Academy, and Head Coach - NMBA Bantam AAA Pirates.

Coach Nick Holmes - Technical Director/Head Coach - NMBA, Former Head Coach - Costa Rica National Team, Former MLB Scout - Oakland A's, Texas Rangers and MLB Scouting Bureau.
Guest Coaches
Griffin Andreychuk - Hitting Coach - VIU Mariners, University of Seattle (Player 4yrs), Victoria Harbourcats (Player 3yrs), Nanaimo native.
Liam Goodall - Head Coach - NMBA Midget AAA, Embry Riddle (All-American Player), VIU Mariner (Player), Nanaimo native.
Tyler Armstrong - Founder/Head Coach - Ladysmith Pilots, VIU Mariner (Player 4yrs), Ladysmith native

Tyson Dyck - Head Coach NMBA PeeWee/Mosquito, VIU Mariner (Player 2yrs) , Saskatchewan native.
Individual Fees

Regular

$185.00

Individual Fees

Regular

$185.00

Individual Fees

Regular

$185.00

Individual Fees

Regular

$185.00